Professional Tandem Paragliding with FlyHirzer.
Your partner for paragliding in Merano
Float weightlessly in the sky. Feel the pure feeling of freedom. Experience a very special nature experience. Who does not dream of marvelling at the South Tyrolean mountains from the perspective of an eagle? With a tandem or paragliding flight this is easier than you think. Whether you are interested in a paragliding flight at the Hirzer or in a tandem flight over Merano: we will accompany you!
Our team consists of state-certified tandem pilots, all of whom have many years of flying experience. Trust in our competence and reliability – then nothing more stands in the way of your dream of flying!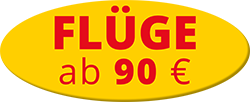 Tel. +39 3342662424
Paragliding with FlyHirzer
Tandem flight over Merano