Professional Tandem Paragliding by FlyHirzer
Experience the age-old dream of mankind, the dream of flying in its simplest ways. Sliding along the blue sky is a marvelous experience. We provide unique and unforgettable impressions.
Tandem flying is easy and secure.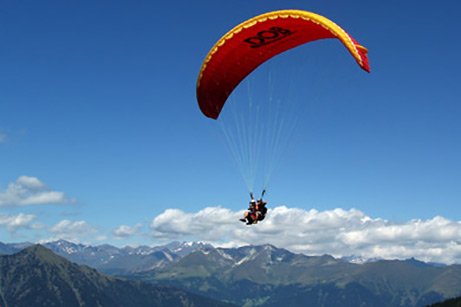 The dream of flying
The dream of flying is as old as mankind. No other air sport preserves in the realization of this dream as much immediacy as paragliding. Fly with us over roofs, treetops and meadows.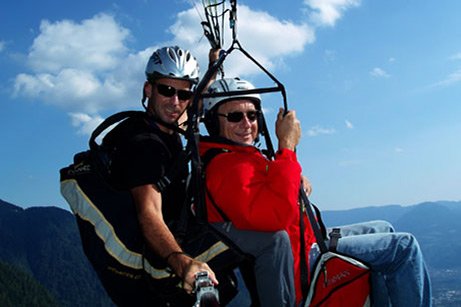 With experienced pilots.
Our team consists of certified tandem pilot. All pilots have many years of flying experience, including among others winner of Südtirol- and track cups.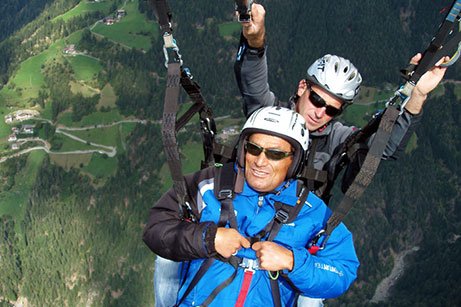 Tandemfly in South Tyrol
Be enchanted by a special memorable experience. Our Tandem flights take place in the stunningly beautiful South Tyrolean landscape. You will be impressed.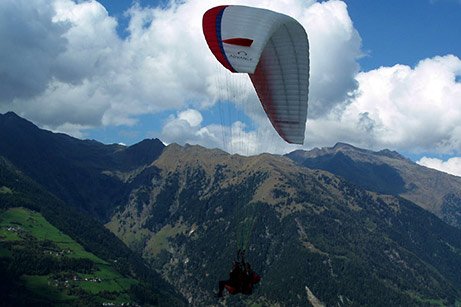 Easier than you think
Tandem flying is absolutely simple. Trust in our competence and reliability. We operate the tandem flying in a professional manner with more than 25 years of flying experience.
Want to book an unforgettable tandem flight at FlyHirzer?